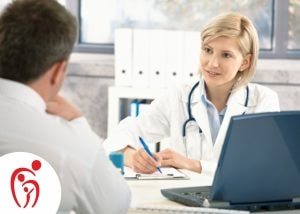 Choose a Doctor and make an appointment:
The Interna Medical Center provides commercial services.
Interna is a branch of medicine dealing with the prevention, diagnosis,
and treatment of diseases of internal human organs.
After collecting an appropriate history and physical examination, GPs propose appropriate methods of treatment for specific diseases or refer the patient to more detailed examinations or to the appropriate specialist clinic.

An Internist specializes in the diagnosis and treatment of internal diseases related to various systems:
circulation alimentary

osteoarticular genitourinary

immune system nervous 

diseases of the thyroid gland,

metabolic diseases and allergic diseases
The Doctor performs physical examinations, gives medical recommendations, prescribes medications, and issues referrals for examinations, consultations, and hospitalizations.
The Internist also deals with prophylaxis and general health control. Issues sick leave.
To make an appointment, please contact us via the contact form or contact the registration
– call the phone number:
+48 22 382 70 14
+48 664 370 314
Cost of the visit:
consultation: PLN 150.

tele – consultation: PLN 120.
Internists – Rodzinna Medical Center
Agnieszka Dąbrowska
2022-04-04T10:53:14+02:00

NFZ, Primary Healthcare Clinic, Internal Medicine Clinic
Agnieszka Dąbrowska
2022-04-26T13:32:16+02:00

Pediatrician, Primary Healthcare, Internal Medicine Clinic, Pediatric Clinic
Agnieszka Dąbrowska
2022-04-04T11:55:13+02:00

NFZ, Family Medicine Specialist, Pediatrician, Primary Healthcare Clinic, Internal Medicine Clinic, Pediatric Clinic